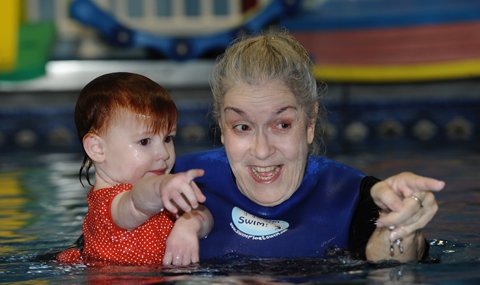 Coach Mary Jo Klier
​Coach Mary Jo began competitive swimming at 12 years and swam throughout college where she was captain of her college team, Syracuse University, and a NCAA qualifier. In 1972 she joined the staff of Olympic Coach Dan Gambril as he prepared swimmers all over the world in preparation for the Munich Olympics.
In 1973 she began coaching the JETS swim team developing district, regional and national swimmers. In 1989 she coached her first National USA swimming champion in the 100 butterfly (Dirk Marshall) with one of the fastest times in the country.
In 1984 she left the JETS to start the KC Swim Academy. She named the program "Swim Academy" to emphasize her dedication to developing strong swimming technique. Coach Klier is a strong proponent of HS swimming and her swimmers have helped area HS teams win numerous State Championships!
In the Spring of 2013 the KC Swim Academy began offering Infant Aquatic survival lessons. Drowning is the second leading cause of accidental death for children five years and younger. Through this program young children six months and older are taught life saving skills if they would ever have an aquatic emergency.